Lake Catherine - Ouachita, LA Fishing Report
Updated On: March 3, 2023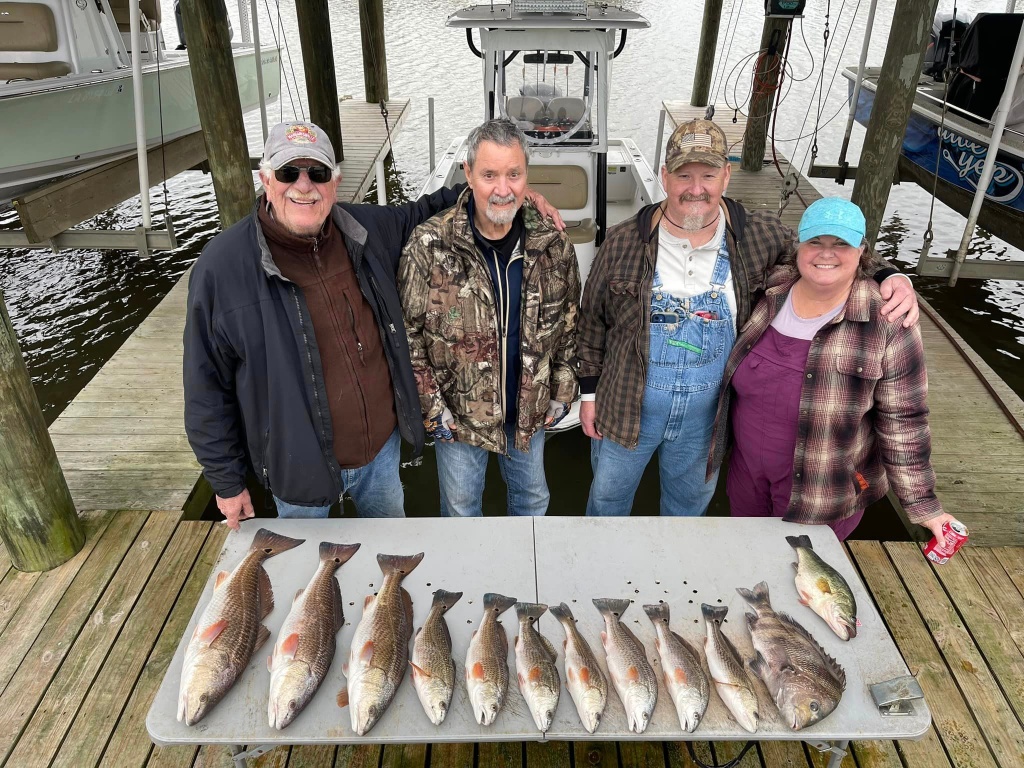 Lake Catherine - Ouachita, LA Fishing Report
Updated On: March 3, 2023
New Orleans, Louisiana Fishing!
Lake Catherine - Ouachita, LA
Todays trip was more than filling a box with fish. Mr Dave came onboard with his daughter Lindsay, her husband BJ, and importantly, his friend/fishing buddy Max of over 60 years who has dementia. Many of laughs and memories today from everyone. Some highlights from today… Ms Lindsay caught probably 70% of the fish…. on a barbless hook (barbless was not intentional). Then when got to our second spot, a flock of seagulls kept attacking our baits. We had about 6-7 of them flying off with our baits/hooks. Thankfully, we didn't hook any. Also, as I was putting a red in the box I noticed something on one of the reds in the box. When I took it out the box, it had a hook in its mouth. After further looking.... it was one of my hooks from who knows when. All in all, they finished with 10 reds (one bull), 5 rat reds, a nice sheepshead, a tank bass, and a flounder that didn't want to take the boat ride back to the marina.
Popularity
No Other Anglers
Water clarity
Clear, 2-6 Feet
Scenic setting
Clear & Open
Weather data
Forecast
Weather at 11:30 am
Get'n Hooked Inshore Adventures Available Trips