Get'n Hooked Inshore Adventures Customer Reviews
Ratings & Reviews Summary -
5.0032 reviews
Captain Clinton was by far the greatest! Not only was he very knowledgeable, but he has a great sense of humor and is very personable. He makes you feel like you have known him your whole life. If you ever get the chance to take a fishing trip, I 100% recommend Captain Clinton. You will not be disappointed.
no more
Learned a lot, and you can tell he loves his job. Knows where the fish are and has some really good spots. We had bad weather, but he was really good about working around it.
Read More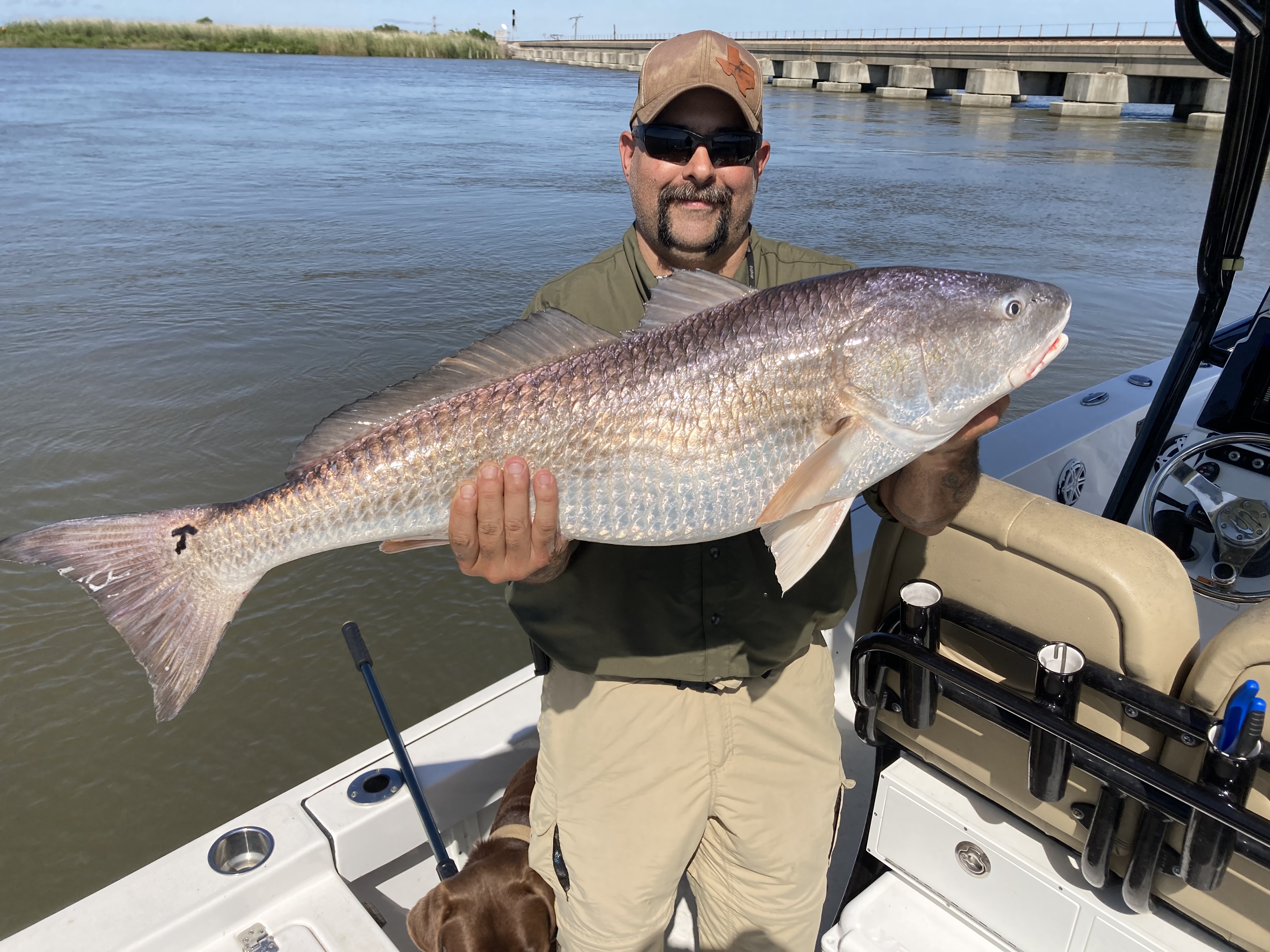 Captain Clinton did a great job of making sure we had a great day on the water and that we caught a lot of fish! He took us to many of his favorite fishing spots; assisted with our casting and fishing techniques in a helpful way; paid attention to our needs for bait, water, sunscreen, etc.; entertained us with stories of the area and fishing. We would highly recommend him and look forward to our next trip.
no more
Was a slow start to the day due to Mother Nature but ended with sunshine and many fish. My bucket list included a Redfish and Captain Clinton did not disappoint! My wife and I had a great time.  The catch and cook at The Lost Cajun was excellent..  Thanks again!! Paul and Krisan 
Read More
AO
Alex Olzenak
March 8, 2023
We had a great day on the water with captain Clinton. He was knowledgeable, patient, and just a genuinely good person. Captain Clinton knows how to catch redfish and was able to coach us into catching our limit in our half day trip. Whether you're a beginner or a pro you're going to have a good time catching fish with captain Clinton. I would highly recommend you book your redfish fishing with him, we will be back!
no more
knowledgable captain, quick boat, excellent location
no more
Was a fantastic day on the lake with Captain Mike Clinton, who informed us about the region throughout the voyage. He's a really kind man. We had to keep traveling till we located the fish. Images do not lie. Capt. Mike Clinton is highly recommended by our group for a fantastic day on the lake.
no more
The crew was fast and friendly. The knowledge of the area and fishing spots was great. We had a great time!
no more
Captain Clinton was a lot of fun. He was an excellent guide and patient instructor, and we caught a lot of fish thanks to him! This incredible experience comes highly recommended.
no more
Even though it was a frigid day, the Captain went above and beyond to ensure we caught some fish! I will most definitely return.
no more
Fantastic experience. Captain Clint is precisely the type of captain I was searching for. He works extremely hard to get you on fish and present you with experiences to last a lifetime throughout the session. I've learnt a lot about redfish fishing from all of the information he shares. He's also a lot of fun to fish with; it's like fishing with an old high school chum. I strongly advise you to hire him as a captain.
no more
MH
Mckay Hallinan
January 4, 2023
We had an absolute blast! Caught a ton of fish, missed a ton of fish, and had great size! Kept us laughing and having a great time all day. Highly recommend. Pics just don't do it justice, we crushed em 🔥
Read More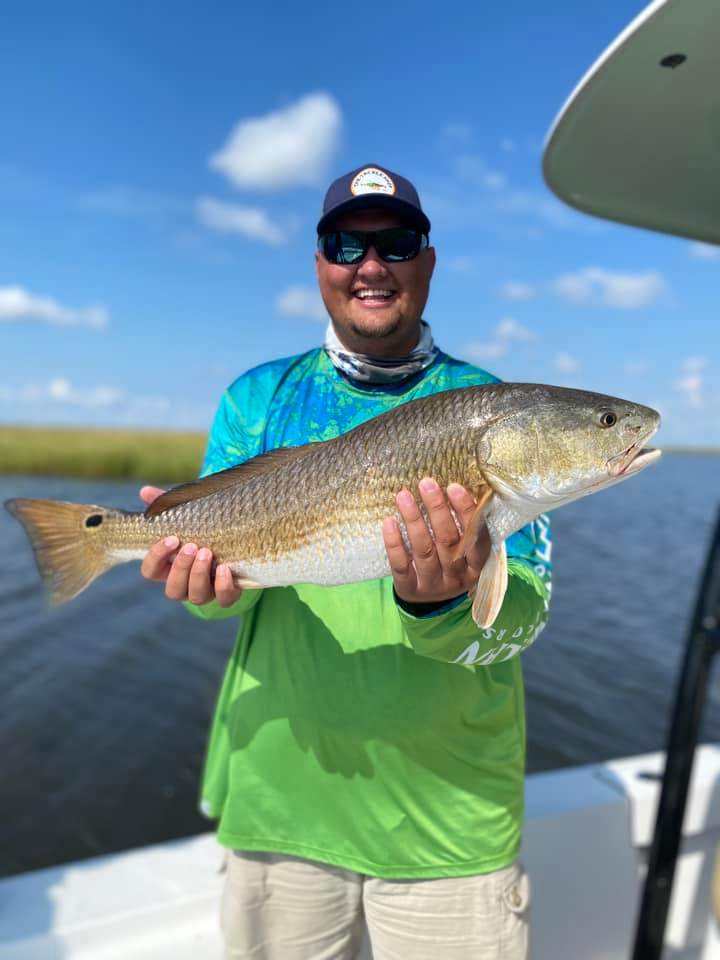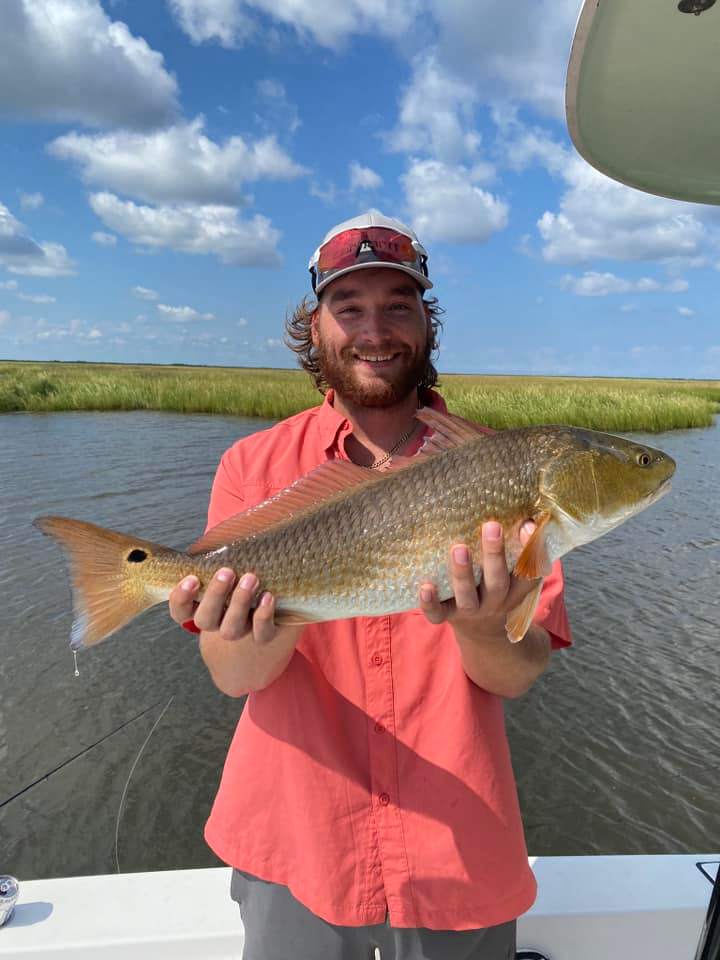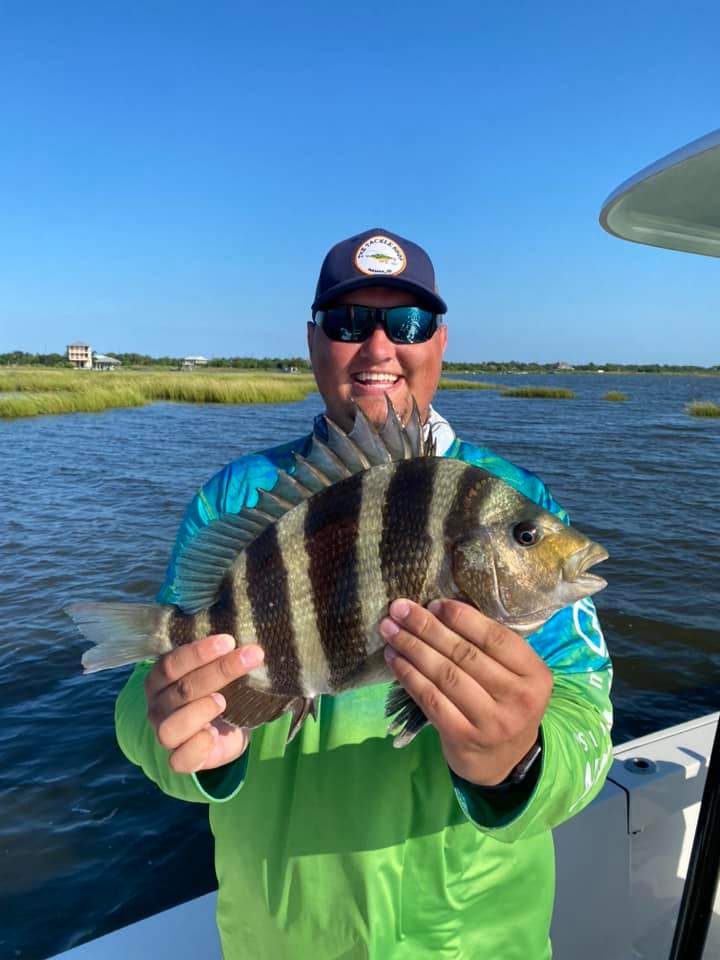 Captain Clinton was an absolute legend!! With his distinct fish calls and post-catch celebratory gestures, he made New Year's Day unforgettable! He was a true professional, being on time, being extremely knowledgable, being safety cautious, pleasant, and keeping the boat clean and well-maintained. If you get the chance, I highly recommend arranging a charter with the Captain!!
no more
Captain Clinton was fantastic. My wife and I were on the boat with our five-year-old daughter, seven-year-old son, and fifteen-year-old son. The kids adored him, and more significantly, he pointed out a few areas that I should work on, and he hooked us up with fish. The entire family had a great day, and I highly suggest him.
no more
Captain Clinton made this one of the greatest chartered fishing trips I've ever been on. My 11-year-old grandson was the main reason for the vacation, and Captain Clinton brightened his day. Thank you, Cap; we hope to fish with you again soon.
no more
The Best Fishing Charter in New Orleans!
Get'n Hooked Inshore Adventures Customer Reviews are provided by our guests. We focus on providing our New Orleans Fishing Charter guests the very best experience. Our Fishing reviews are from trips in Marshes of Louisiana, Lake Pontchartrain, Lake Saint Catherine, Lake Borgne, Bay Boudreau, Chandeleur Sound, Black Bay.